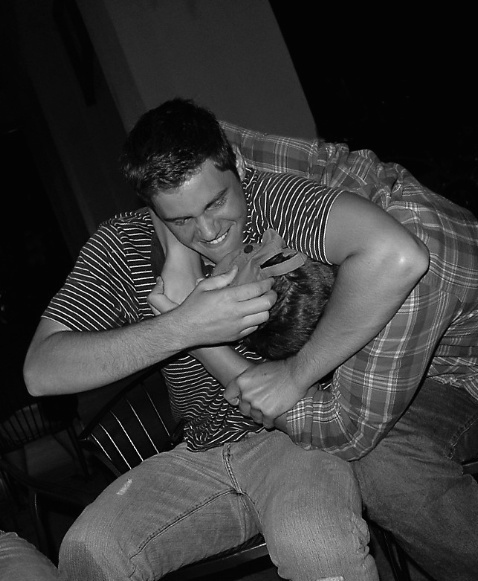 Giving "Ant" A Noogie!
Cousins & Friends, Clayton & Anthony, having a friendly tussle...only one of the three musketeers is missing....My Will - their Cousin & Best Friend...
© Susan M. Reynolds
Copyright for this gallery photo belongs solely to Susan M. Reynolds. Images may not be copied, downloaded, or used in any way without the express, written permission of the photographer.